Whether you are a real handyman or not, a miter saw, or a sliding saw is a handy tool that you should have at home. After all, you can use it for different things. You can use it to cut wooden beams or planks, both straight and sloping, but it is also perfect for cutting laminate or plastic. Should a metal pipe be cut? Even there you can use a miter saw. Are you still not entirely convinced whether you should get this handy work material. Then you will find the advantage of sliding miter saw below.
The benefits of sliding miter saw are mainly due to the function of this miter saw machine. With a miter saw, you bring the saw blade towards you so that you can also quickly saw thick beams through the middle. Also, a miter saw is equipped with a powerful motor. This motor gives enough power to be able to saw different types of materials.


Advantage of Sliding Miter Saw: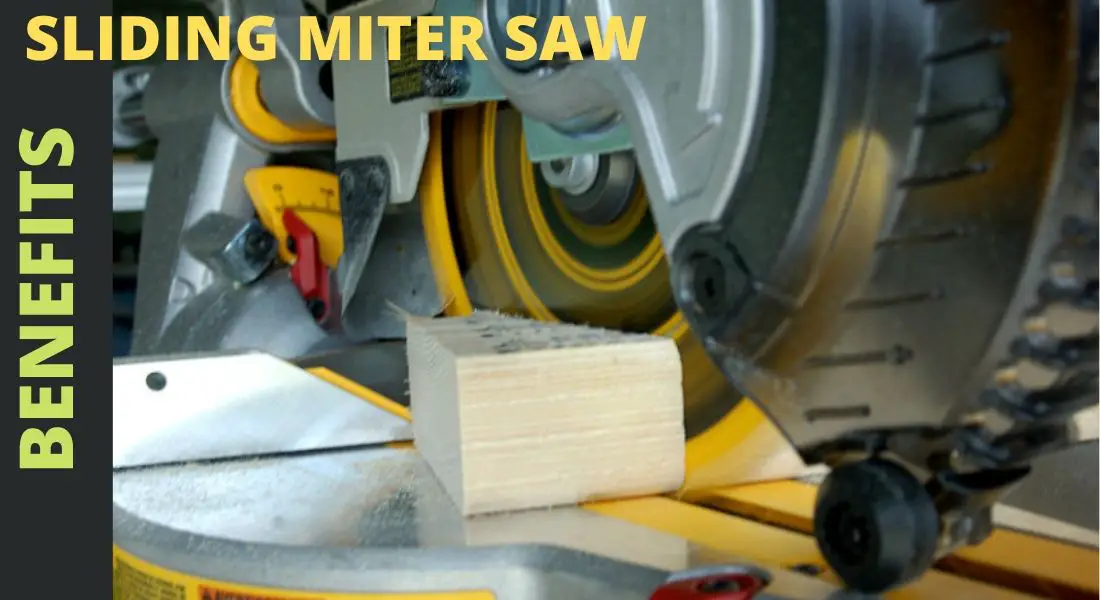 1. Powerful Machine:
You decide for yourself in advance how often you will use the machine and for what kind of work you will use the sliding miter saw. For the power of the machine, the higher the power, the more influential the machine – and therefore, the more suitable the machine for professional and frequent use.
2. Angled cut:
A miter saw also has the handy effect of creating a slanted cut. You may know it when making skirting boards. Then you can, of course, use a miter saw, but with more large workpieces, such as beams, a sliding saw can offer a solution. Perfect connections can be cut by setting the machine correctly.
3. Accurate and Quality cuts:
A sliding miter saw can offer you the best quality cuts with perfect accuracy. It can easily cut all types of materials with high-quality blades.
4. Mobile sawing machine:
The sliding miter saw also has benefits over a sliding saw machine. The real sliding saw machines are a lot heavier and harder to move. This is often not the case with the trimmer (varies by type). It can be purchased with or without a chassis, in which the chassis is often also foldable. Handy for odd jobs or a standard place in the workplace.
These are some vital benefits of a sliding miter saw. When buying a sliding miter saw you, of course, pay attention to some things, and usually, the experience of previous buyers is also essential. Very often, the miter saw has been described as a perfect machine that is entirely adjustable.
The most significant benefit of a sliding miter saw is that it works very precisely and also quickly. As mentioned above, you can use the miter saw for different materials, but it is especially suitable for sawing wide planks and beams. However, it is also possible to cut laminate with a miter saw. Moreover, with the trimming saw, you can miter corners. A sliding miter saw can be used entirely by any handyman, just because such a saw is very compact. Unlike other saws, the miter saw falls in the standard price range. So, for the price, you certainly do not have to leave it.
When cutting, it is not only essential to know how it works, functions, and price, but also that you can work conveniently and that the working posture is pleasant. The miter saw has a base that allows you to assume the correct working posture and so that you can avoid getting back problems. Finally, there is also the laser with which a miter saw has been equipped. This ensures that you cut very straight because this laser precisely represents the cutting line.
Final Verdict
Moreover, as already mentioned above with the benefits, this saw has been described as being used quickly and with little effort. A very nice saw machine that every woodworker must have. So what are you waiting for?? Go and purchase a sliding miter saw for your woodwork and enjoy your wood cutting journey. Happy purchasing!