How much is a circular saw? This is one question that we seek to answer through this write-up. We understand that people who are new to the woodworking business ask certain peculiar questions, and this particular question is one such. The role of circular saws in woodworking projects can never be overemphasized. Professionals know that woodcutting is quite a problem when you lack the right or necessary tools. Handsaws can ruin your workpiece when you make a mistake. So, it is more convenient to get the required saw. A circular saw maybe a lot more expensive than a handsaw, but it certainly makes your job neater and faster. It also eliminates the challenges of manual labor.
The prices of circular saws vary due to the types and their features. It is possible to get a portable circular saw for as low as $35 while an industrial-grade circular saw can be as high as $4,000. You already know that there are a lot of differences in their features.


You will be able to get a quality and durable one if you have a budget. There are many standard circular saws below $100. All you have to do is search for some of them and make a pick. To make your pick, endeavor to know their unique features. This idea will make it easy to get the most suitable machine for your specific needs.
How much is a circular saw?
As already discussed, there is no specific price for circular saws. The prices commemorate their functions and features. But you can get a saw with as little as $100. Some of the features of a top-quality circular saw are right below.
Which circular saw to buy?
Earlier, we told you that you could find many circular saws selling for around $100. Choosing the circular saw to buy depends on your specific needs. For instance, you can get a mini-cutting machine with a circular blade for as low as $35. This type of saw is ideal for minor home projects. This does not mean that such machines aren't durable.
The industrial-grade machine with heavy-duty gears can go for as high as $4,000. As an industrial machine, it can withstand all uses in the packing plant industry.
Circular Saw Buying Guide: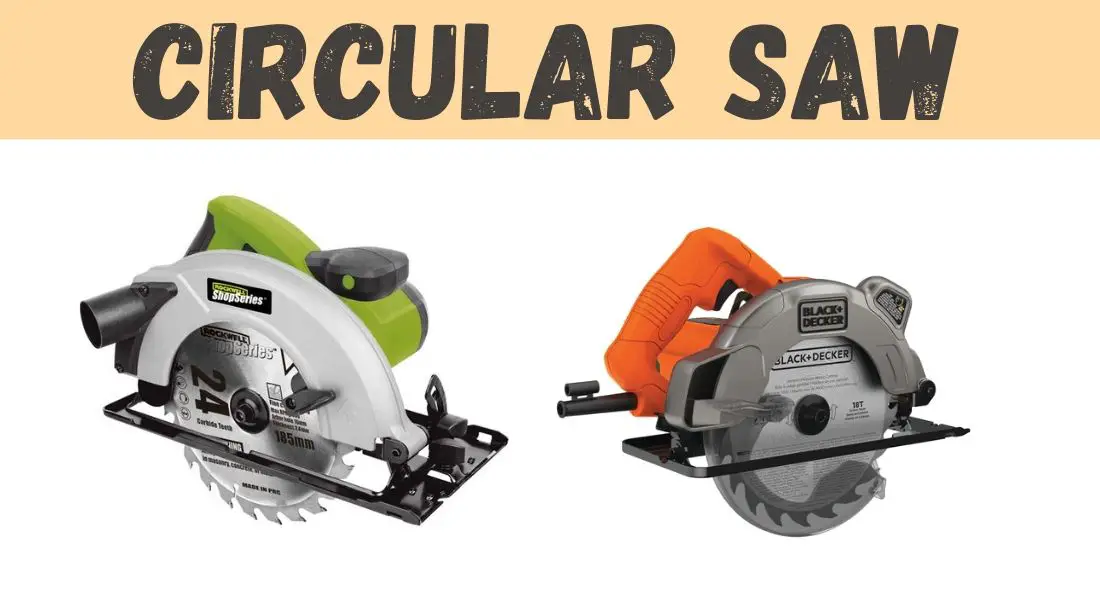 This guide below will show you how to choose the right saw for your specific needs:
1. Your Budget:
The first thing to consider when buying a saw is your budget. We provided the circular saw price range. Check for the circular saws that fall within your budget and choose the one with the best features. As you are aware, circular saws have different features as well as different prices.
2. The Purpose of the Circular Saw:
Another factor to consider is the purpose for which you need the saw. Is it for home use or business purposes? When you are buying it for your business, it is advisable to look for the one that will serve the purpose and equally last long.
You do not want to be changing your saw every four or five years. It is better to replace saw blades within that time frame than replace the device itself.
3. The Quality of the Equipment:
We spoke about shopping on a budget. We also talked about considering the purpose for buying the saw. The quality of the saw is another factor that you should consider. Top-quality and affordable circular saws are available in the marketplace.
To choose the best among them, you can read reviews. Pick one with a lot of positive reviews, and within your budget.
Circular Saw – Basic
1. The Circular Saw Motor:
Motor power is another factor that is responsible for the performance of a circular saw. The type of motor that your circular saw operates with determines the production capacity. A motor that produces about 2.5horsepower is stronger than the one that produces about 0.5 or 1horsepower.
With 2.5horsepower, a circular saw consumes a lot of power, but it can produce a fantastic performance. It is suitable for cutting thicker wood stocks easily, smoothly, and effectively. You already understand that in terms of prices, you cannot compare a saw with a less powerful motor with the one that uses a more powerful motor.
2. The Cutting Capacity of the Blade:
The blade's cutting capacity is a function that determines the quality of a circular saw or any type of saw. As you know, high-quality circular saws cost higher than low-quality ones. This means that the blade's quality is a factor in determining the price of a circular saw.
A standard circular saw should be able to cut through different types of workpieces with ease and effectiveness, regardless of the thickness. Circular saw blades have a different number of teeth. The number of teeth that you can find on circular saws ranges between 14 and 40. The more teeth the blade has, the smoother it cuts.
Final Verdict
How much is a circular saw? This is a question that a lot of beginners in the woodwork industry ask frequently. From the explanations above, you can get the circular saw lowest price range. Those machines do not have a fixed or specific price. The prices vary due to the types, as well as the features.
All products from that online store are available at incredible prices. If you want them to help you to deliver it to your house, you can request the service. It is advisable to request delivery service for convenience's sake. The delivery guys have tremendous experience in delivering items in their original condition. You can relax after making an order, as you know that your product will arrive in perfect condition.